Many would-be dog owners stop in their tracks out of fear that their allergies will run rampant — and the unfortunate truth is that many breeds will send allergies skyrocketing. The good news is there are many dog breeds specifically designed for people with allergies. The best dogs for allergies won't cause incessant red eyes or sneezing, even when they're snuggled on your lap all afternoon.
The 20 best dogs for allergies include:
Affenpinscher
Afghan Hound
American Hairless Terrier
Basenji
Bedlington Terrier
Bichon Frise
Chinese Crested Dog
Giant Schnauzer
Havanese
Irish Water Spaniel
Kerry Blue Terrier
Komondor
Lagotto Romagnolo
Poodle
Portuguese Water Dog
Puli
Shih Tzu
Wire Fox Terrier
Yorkshire Terrier
Xoloitzcuintli
If you're ready to add a furry best friend to the family without sending your allergies into a rage, you have come to the right place. We're taking a close look at all of the best dogs for allergy sufferers so you can have a playtime pal and a snuggle buddy without suffering through the pains and tortures of allergic reactions.
Best Dogs for Allergies 2023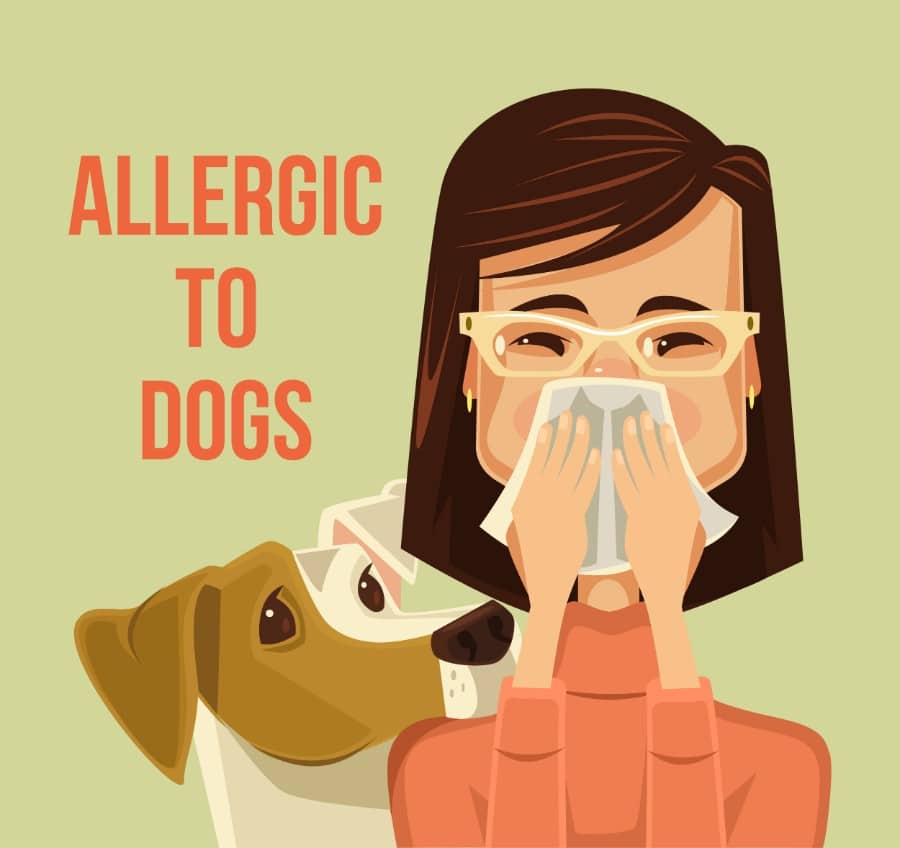 We couldn't place the best dogs for allergies in order from top to bottom…so here they are, alphabetically:
1. Affenpinscher
With a comical, monkey-like appearance, the Affenpinscher is certainly a dog breed that stands out — and not just for his looks.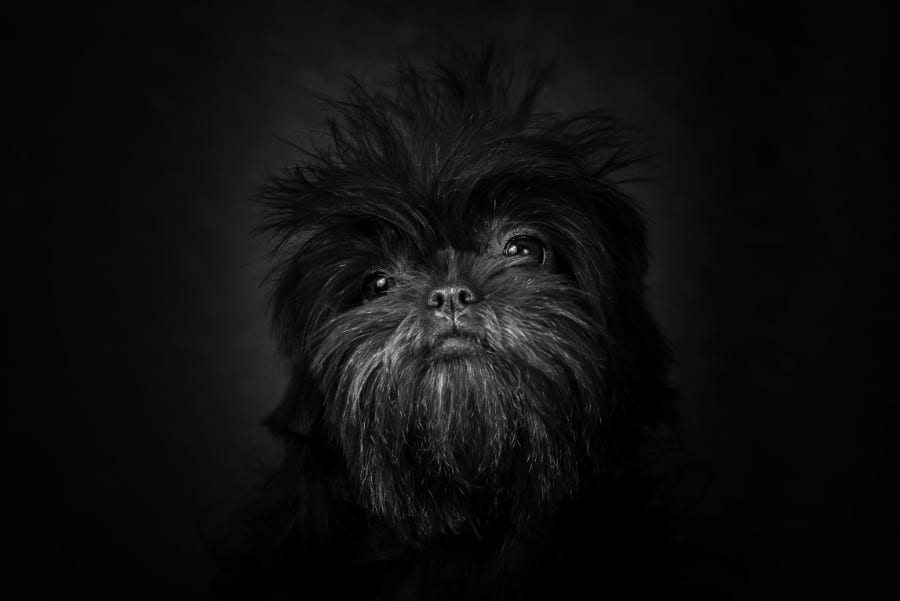 People with allergies will enjoy that this bold, inquisitive pup has a wiry coat that only requires occasional grooming. That being said, the Affenpinscher is a top pick for anyone with allergies — just make sure that you are an energetic family in order to keep up with the Affenpinscher.
One thing to remember with the Affenpinscher is despite his size, he is not a super cuddly lap dog. He's "tiny but mighty" and would prefer to go around hunting, climbing, and snooping around. This is due to his terrier roots, although he is far friendlier with other pets — unlike the Terrier.
2. Afghan Hound
Although the Afghan Hound has a beautiful, flowing coat, doesn't mean those with allergies shouldn't turn him away.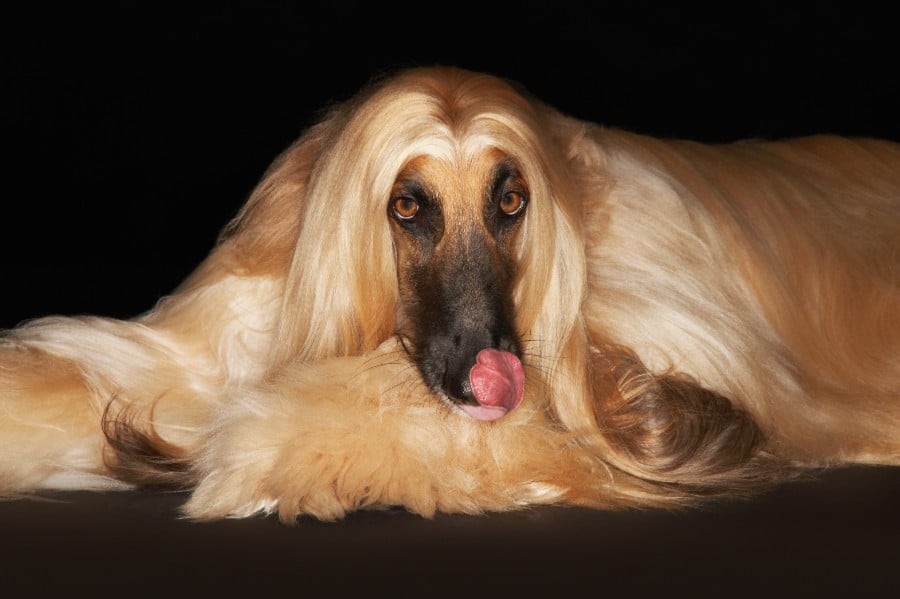 With regular grooming, he is an excellent choice as a hypoallergenic dog — not to mention one of the most regal and dignified breeds you could possibly ever own.
As far as temperament is concerned, the Afghan Hound is fairly independent and likes to do his own thing. On the other hand, he is also known to be incredibly goofy when he wants to be and will have the entire family laughing with his clownish antics. These two personality traits come together to form a dog that anyone would enjoy having in their home.
3. American Hairless Terrier
Hairless — do we really need to say anything more?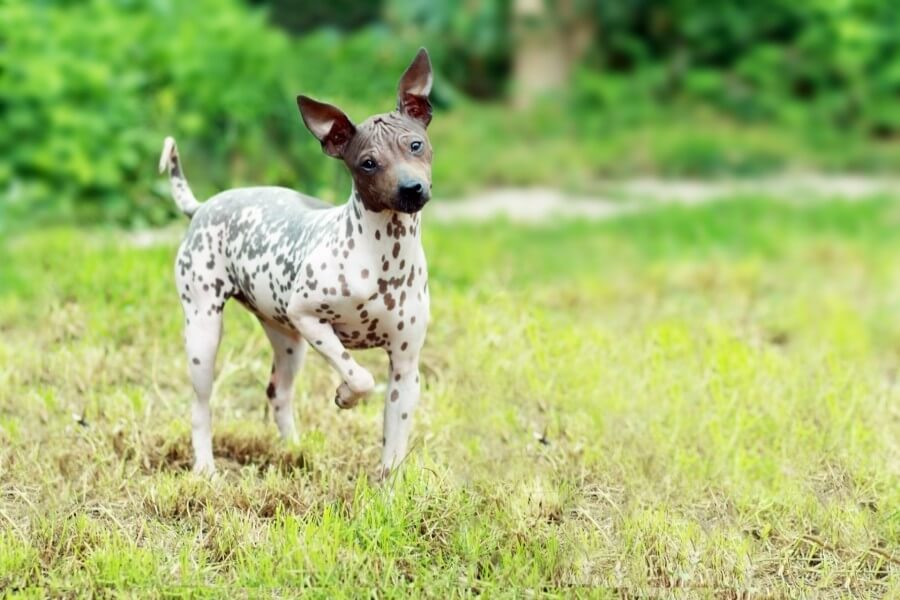 Due to the hairless nature of the American Hairless Terrier, it's clear that he is one of the best dog breeds for allergies and won't cause any unnecessary sniffling and scratching. He is also a very intelligent dog, so training him to do any number of things is a cinch.
Another major plus of owning an American Hairless Terrier is that they do not require a whole lot of exercise, making this hypoallergenic dog breed great for all types of home situations — even those in smaller apartment complexes. He is also a top pick for those with children as this playful pup loves to spend time with kids.
4. Basenji
Known for his high legs and erect ears, Basenji is a more regal-looking fellow with catlike mannerisms.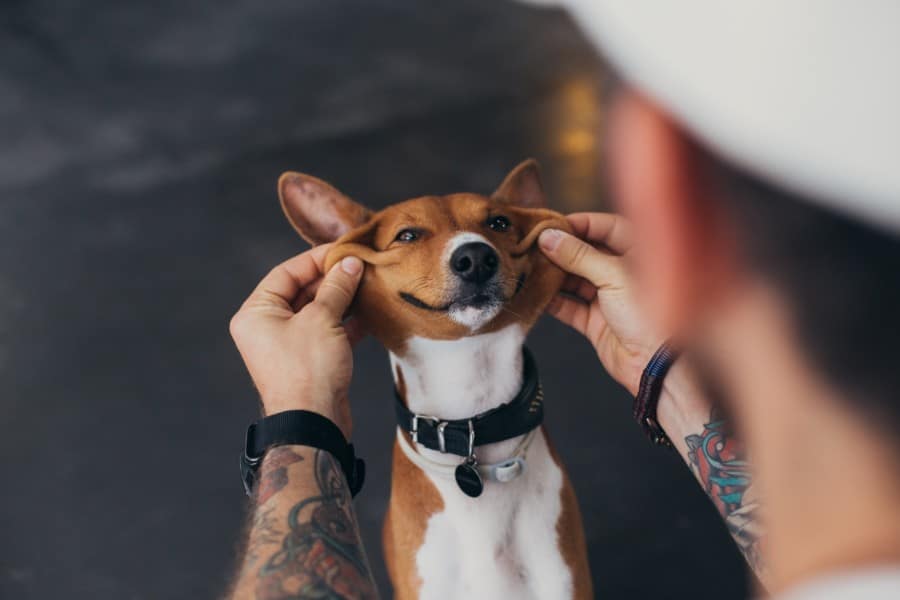 His coat is short and doesn't have a tendency to shed, which means less dandruff for the allergy-prone individuals. While his coat won't leave you sneezing, you will need to keep up with this breed, though.
Basenji are certainly known for their independence and hunting nature. He will enjoy chasing after anything out of the corner of his eye, and with his vast independence, he may need a bit more confident owner to keep him in line. Don't worry, though — although the Basenji is stubborn and inquisitive, he can still be a great family pet.
5. Bedlington Terrier
If you see a Bedlington Terrier, the first thought that comes to mind is a sweet little lamb 🐑🐑🐑.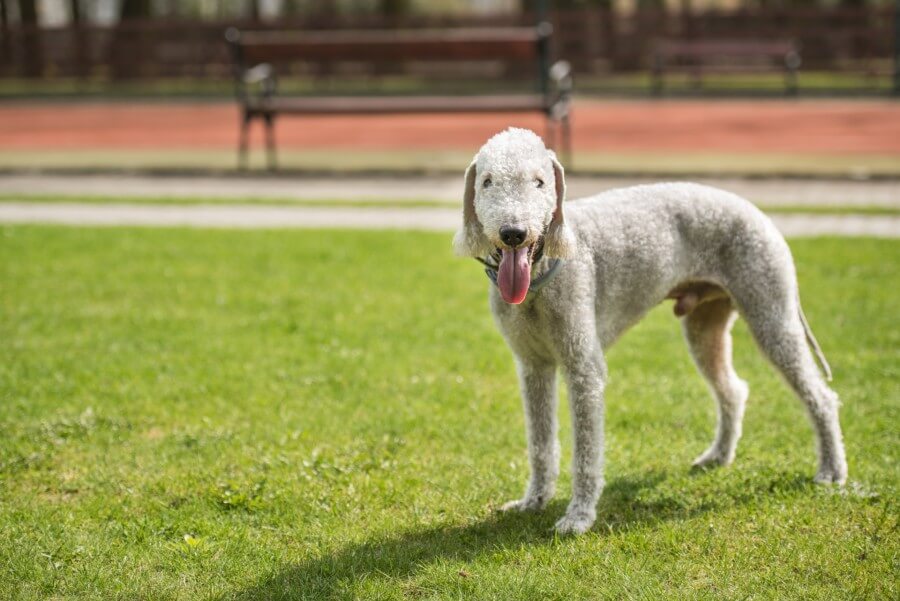 This is true of the appearance and the personality, although when provoked…..the Bedlington Terrier does not mind standing up for herself. She is still a rather sweet and calm gal with an undying loyalty to herloved ones.
As far as the coat is concerned, those with allergies will enjoy the fact that he has a woolly, tight coat that doesn't shed. This means no dandruff, but proper grooming a few times a week will do his coat some good.
6. Bichon Frise
At first glance, the Bichon Frise looks like an adorable ball of fluffy fur that will likely end up everywhere — but this couldn't be further from the truth.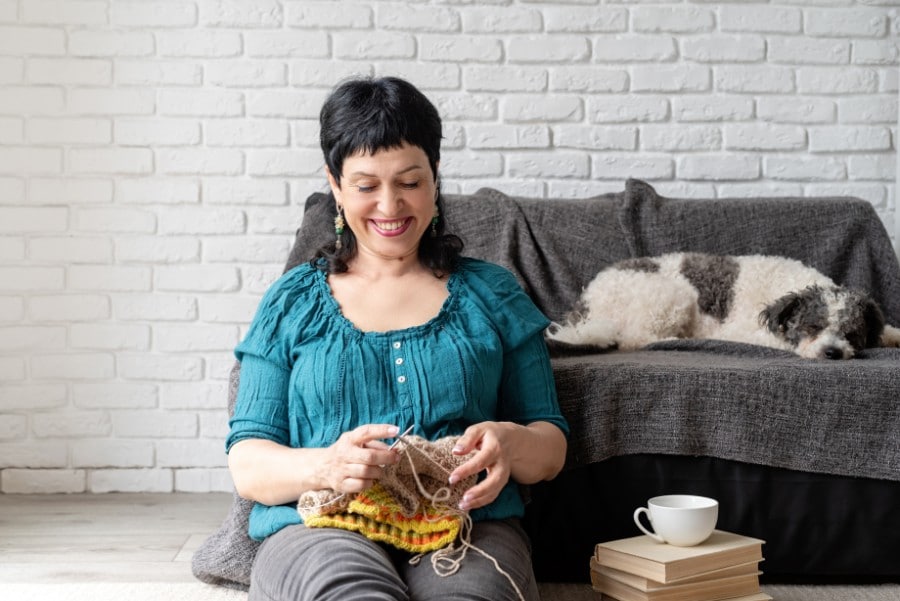 Although the Bichon Frise looks like a cloud made of cotton balls, the coat is actually tightly curled to reduce the chances of shedding. This equates to less of a dandruff issue, perfect for hypoallergenic individuals.
It's not enough to love the Bichon Frise because of his fluffy white coat, though. He is also a jolly, happy-go-lucky pet that is friendly even to strangers and small children. That's why he's such a great choice for families. However, he doesn't like to be left alone or he may incessantly bark. He also requires a good brush daily and professional grooming regularly to keep his coat in tip-top shape.
7. Chinese Crested Dog
The first thing anyone will notice about the Chinese Crested Dog is that he is practically hairless, with minimal hair hiding on the crest, tail, and paws.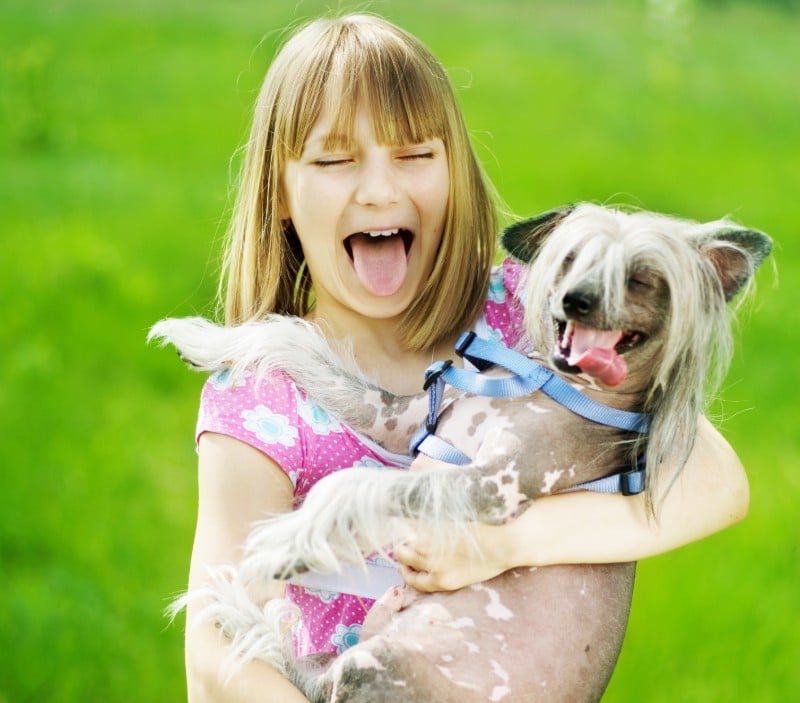 With a lack of hair, it's truly no wonder why the Chinese Crested Dog is such a great option for hypoallergenic individuals. Just make sure he doesn't spend much time outside as he can get chilled fairly quickly.
As far as temperament and care are concerned, the Chinese Crested Dog is probably one of the easiest dogs to own. He doesn't require too much exercise and gets along with just about anyone. Since he is a hairless breed, moisturizing his skin to keep it soft and supple is always a grand idea.
8. Giant Schnauzer
Now, when it comes to the Giant Schnauzer, he is best for those with mild allergy issues.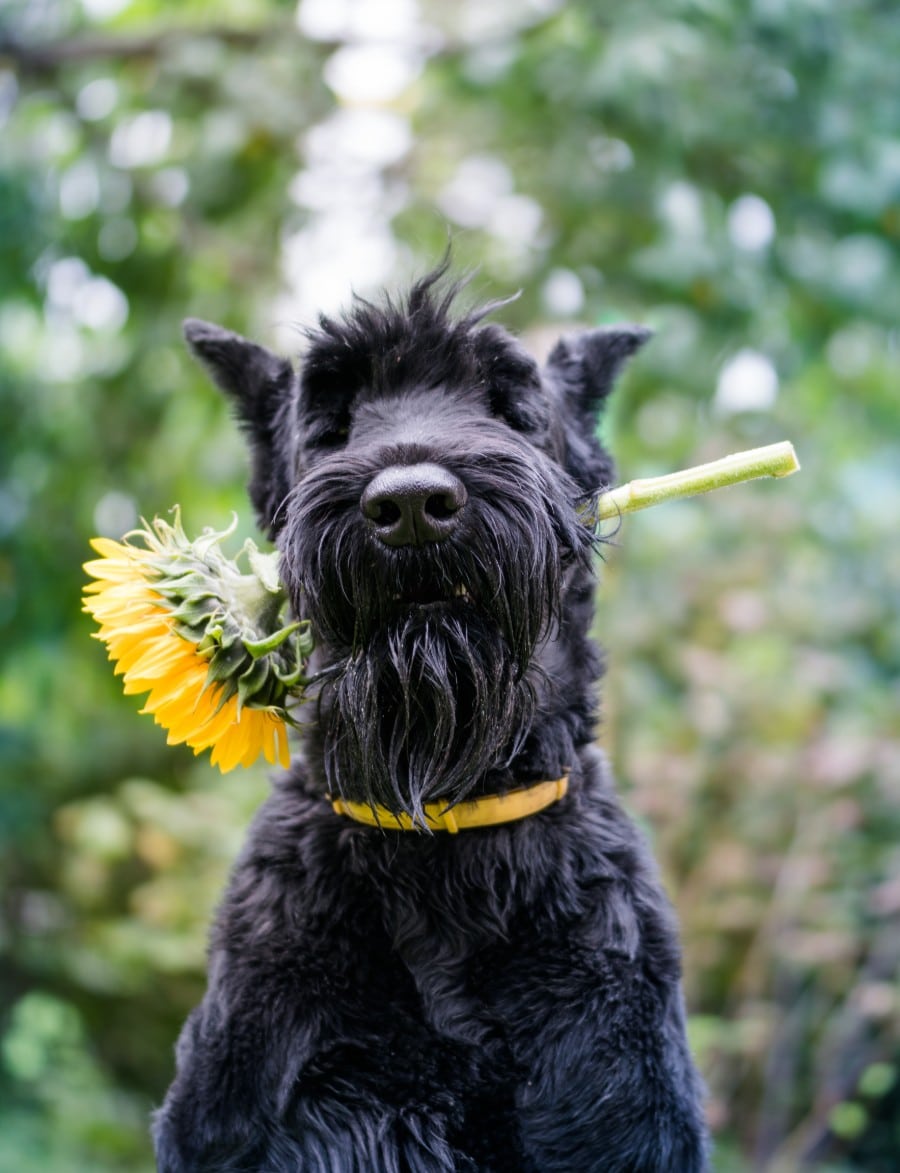 This is because the Giant Schnauzer sheds lightly here and there, which can easily be controlled by someone with mild allergies. However, the Giant Schnauzer typically isn't the best for families with smaller children as he has a tendency to play too rough.
For older children and adults, the Giant Schnauzer can be a dream come true. He is a fun companion and partner and will love to go out on adventures. One should be assertive with this dominant dog and put him through proper training to tame his more aggressive personality.
It's important to mention that Miniature Schnauzers are also allergy-friendly, too.
9. Havanese
The Havanese is an adorable, fluffy coat with a long, beautiful coat — which is one of the main reasons why hypoallergenic folks may refuse to have this dog in the home.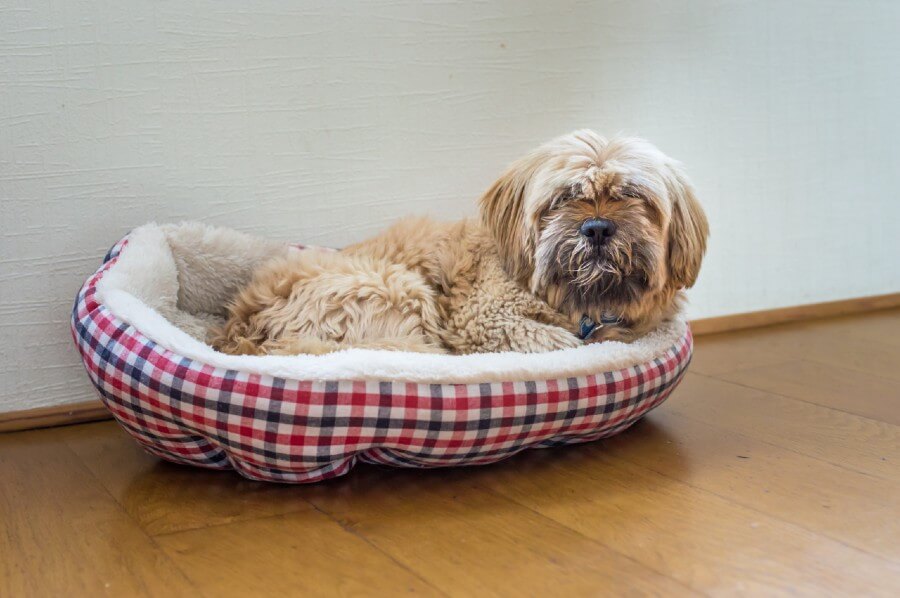 But don't concern yourself too much — looks can be deceiving when it comes to the Havanese. Although he has a gorgeous, flowy coat, he hardly sheds — perfect for anyone with allergies.
Aside from a beautiful, long coat that is perfectly safe for those with allergies, the Havenese is also widely loved for being a loyal, sweet, goofy, and playful pal that makes a great addition to any family. They don't require extensive exercise and would much rather be the center of attention than alone. They're also top-notch, swift learners — although they can be a bit barky.
10. Irish Water Spaniel
Being the tallest of all the Spaniels, the Irish Water Spaniel needs plenty of mental stimulation and physical exercise to keep him happy. The good news is…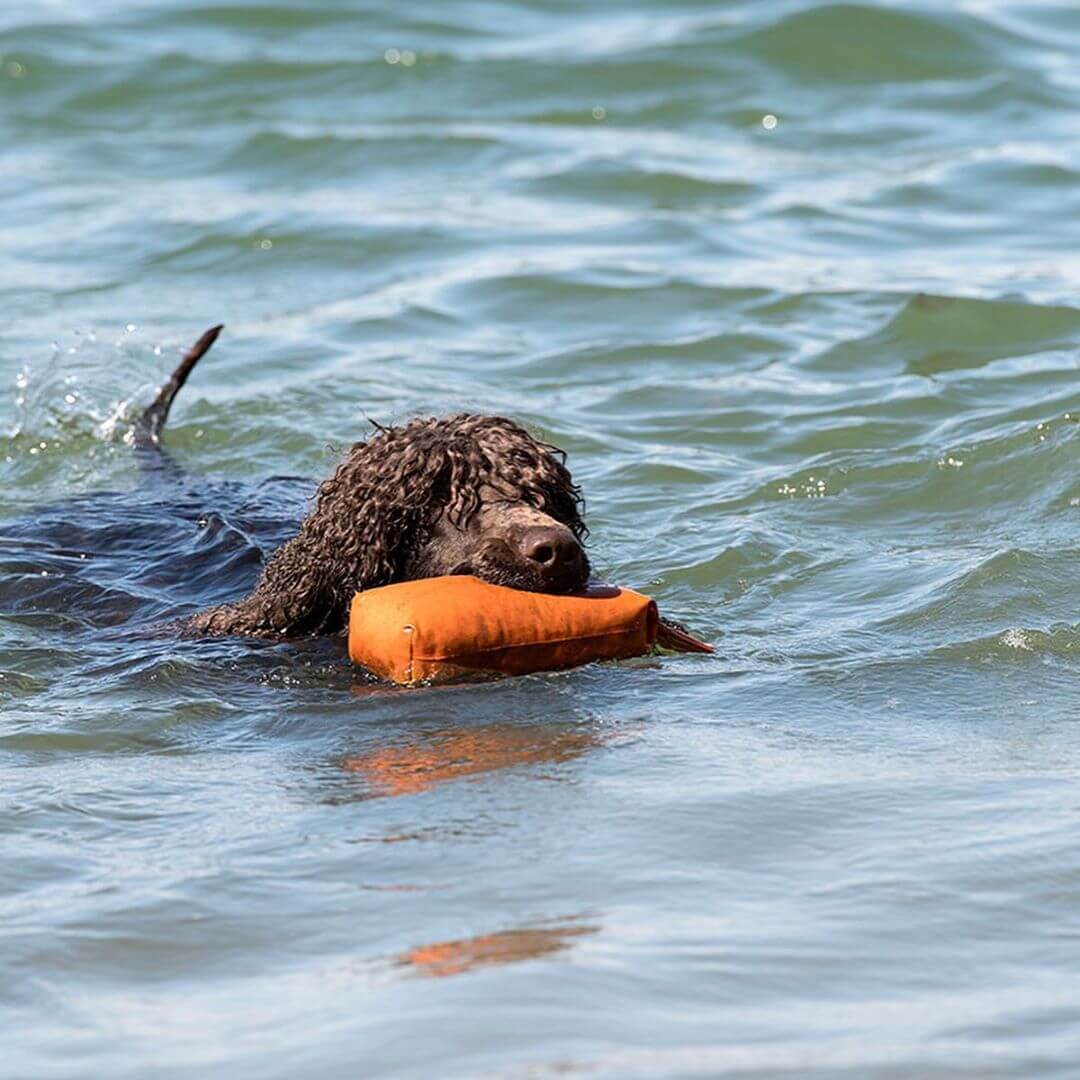 …he is a lover of water, hiking, and running, so he will love to accompany his loved ones on any fun adventures they may end up having.
As far as the coat is concerned, the Irish Water Spaniel appeared almost poodle-like with a coat comprised of tiny, curled hairs that stay close together to repel shedding. The lack of shedding is perfect for people with allergies, although you will need to comb his fur and clip regularly to avoid matting and knotting. Overall, he's a wonderful, energetic, and enthusiastic pet for singles or families.
11. Kerry Blue Terrier
The Kerry Blue Terrier is a great option for those with allergies, but keep in mind he might not be one of the best dog breeds for allergies as he has a tendency to shed once every three weeks. If the owner is able to get out of the house on these days, then the rest of the time is bliss as he won't shed and he can be groomed just a few times a week.
Personality-wise, the Kerry Blue Terrier is an agile and curious pup who enjoys hiking, herding, digging — you name it. He requires plenty of mental and physical stimulation and does not like to be around other pets. People are okay and he is very friendly with them, as long as they have been understood as a "friend".
12. Komondor
One look at the Komondor's coat will pique your interest. Their interesting double coat combines wooly and curly for an end result that is strong and tassel-like. Not only does it look appealing and feel utterly interesting, but it's also a great coat for those with allergies as he is not prone to shedding.
The biggest problem with the Komondor is that he is fiercely independent and doesn't necessarily enjoy listening to his owner. He likes to be in charge. A dominant owner is essential as well as socialization, as this dog can be aggressive — especially with humans. In fact, he tends to be happier with pets or livestock surrounding him.
13. Lagotto Romagnolo
There are seemingly endless reasons to own a Lagotto Romagnolo. For the sake of this blog, we will mention this as reason number 1 — they have a tight, curly coat that is similar to a Poodle, so you know that this dog is one of the best dog breeds for allergies. With regular brushing, you keep his coat happy and keep allergies at bay.
What should also be mentioned is that the Lagotto Romagnolo is highly devoted and loving to his owners and is known for being exceptional with children, even tiny youngsters. With patience, a kind hard, and an energetic personality, there's no reason why the Lagotto Romagnolo is found in homes across the nation.
14. Poodle
If there is one dog you knew you would find on the list of best dogs for allergies, it's the Poodle. This breed has been widely known as the go-to for anyone who suffers from allergies thanks to his ultra-curly coat that holds in danger and dead hair. He needs weekly brushing, though, and plenty of owners will opt for professional grooming and cutting on a regular basis.
Aside from the Poodle's unique appearance and allergy-friendly coat, the Poodle continues to be a top choice — especially for families — as he is one of the smartest and obedient dogs in the nation. He is an excellent playtime pal for children as he is not aggressive, although it may take some time for them to get used to strangers.
15. Portuguese Water Dog
If you are looking for an adventurous dog that is up for any challenge — especially those involving water — then you will find refuge in the Portuguese Water Dog. His single coat is also allergy-friendly, with the only downside being that he needs professional grooming monthly and a good brushing every other day.
The Portuguese Water Dog is an excellent choice for families, even families who have other pets in the home. He is an affectionate, sensitive pup that gets along with almost everyone and loves to go out and see the world. Take him on a good hike or a run — better yet, go for a swim in a lake and he will be as happy as can be.
16. Puli
The Puli has one of the most unique looking coats out there. When not brushed, the Puli's coat becomes dreadlock-like and is the best option for those with allergies. Just keep in mind that the dreads should be pulled apart regularly and when it comes time for a good bathing, it can take up to an entire day before it dries off.
This breed has a tendency to be on the aggressive and headstrong side, and will require an owner that can keep up with their attitude. They are also notoriously energetic and need a lot of time outside, able to explore and run.
17. Shih Tzu
Aside from the Poodle, the dog that gets recommended the most for those with allergies is the Shih Tzu. The Shih Tzu's coat is actually made with the same type of hair as humans, which is why there is literally no concern with the Shih Tzu and allergies. In fact, it is easy to say that the Shih Tzu is in the top 3 for best dog breeds for allergies, if not the number one pick.
The Shih Tzu isn't just recommended because of his long, beautiful, and allergy-friendly coat, though. He is also known for being a loveable, friendly dog that will stay by your side no matter what. Don't be surprised if he gets a stubborn streak, though, and don't forget that even though he is small, it doesn't mean he doesn't have a lot of exercise needs.
18. Wire Fox Terrier
Wire Fox Terriers, also referred to as simply "Wires", certainly aren't for the faint of heart. Although their wiry coat leads them to be an allergy-friendly breed, they can be quite mischievous and don't like to listen. In fact, they are known for their need to dig up the yard and bark incessantly.
If you don't mind an energetic pup that poses a challenge, then the Wire Fox Terrier might be a great choice. He loves adventures whether it's a rigorous run with his owner or simply exploring in the backyard. At the end of the day, the Wires are travel partners but you will need to be dominant to get him to come along.
19. Yorkshire Terrier
The Yorkshire Terrier, much like the Shih Tzu, is known for having human-like hair. This is why he is another easy solution to those with allergies and is one of the best dogs for allergies. Their long, silky hair is enough to draw people's attention, but their personalities don't match their tiny bodies.
The Yorkshire Terrier has a tendency to be a bit of a troublemaker. He is also stubborn and independent, which means he is more of a hassle to train than other breeds. To put it simply, the Yorkie simply doesn't realize he is as small as he is and has no problem holding his own — even when it comes to much larger breeds.
20. Xoloitzcuintli
Looking for a dog that's on the unique and exotic variety? Then the Xoloitzcuintli may be exactly what you are looking for. This lovely dog, whether owning the toy, miniature, or standard variety, is naturally hairless — thus making him one of the best dogs for allergies.
Aside from his hairless body, the Xoloitzcuintli is also known for being a tranquil and attentive breed that's great for families. He doesn't require too much exercise or grooming, although he can be aloof, especially when it comes to strangers. Proper socialization and training from a young age will keep this in line.
Conclusion
Owning a dog when you have mild to severe allergies doesn't have to be a challenge. In fact, there are a plethora of breed options to choose from. Whether you're opting for the adorable yet stubborn Yorkie or want a hunting and hiking companion like the Giant Schnauzer, there are plenty of choices that suit your needs — when it comes to allergy-friendliness and personality traits.