Your cheat-sheet for the best dog food for acid reflux. Yes, Gastroesophageal reflux disease, or GERD in dogs, is a real thing. And the dog food choices you make can fan the flames or put out the fire. Keep reading for in-depth dog acid reflux analysis, including:
What causes acid reflux in dogs?
Symptoms (is your dog really suffering from acid reflux?)
What you can do at home (before going to the vet)
And even some homemade dog food for acid reflux
Best Dog Foods for Acid Reflux 2023: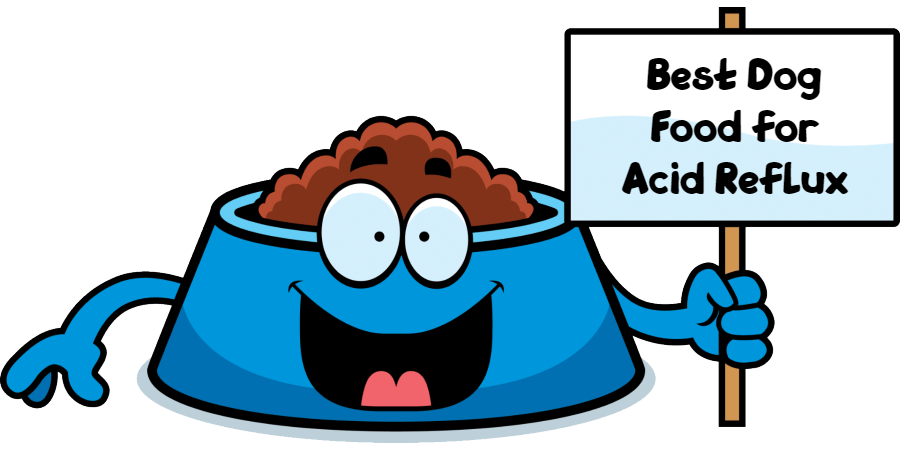 Our Wet Pick
No products found.
This delicious wet food recipe caters to dogs with food sensitivities by leaving out things like grain, corn, wheat and soy. Real lamb is the first ingredient, followed by a savory lamb broth and wholesome sweet potatoes for an alternate source of complex carbs.
See all of the wet dog food picks for acid reflux.
Our Kibble Pick
No products found.
Made with easily digestible carbohydrates like peas and sweet potatoes, this grain-free kibble is ideal for dogs with food sensitivities. This hearty meal is made with valuable limited ingredients that contain the nutrients your dog needs, without corn, wheat, soy, poultry by-product meals or artificial colors, preservatives or flavors that can slow him down.
*A note about dry dog food and acid reflux: a dog with GERD may do better if you soak their dry food with liquid prior to feeding. Learn more here.
Our Supplement Pick
No products found.