Thank you for not taking the worst dogs for first time owners lightly. Bringing a furry friend into the family for the very first time can be so thrilling! Unless, of course, you selected the wrong dog breed! Simply put: some dog breeds are better for first time owners than others.
If you end up with a dominant, defiant, or difficult breed, your first dog-owning experience will be a nightmare. Choose wisely. 🏆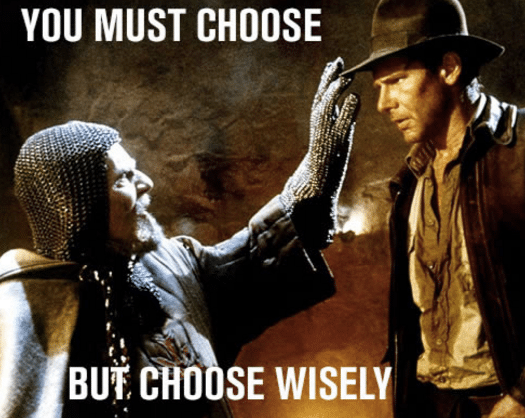 In alphabetical order, the worst dogs for first-time owners include:
Airedale Terrier
Akita
Alaskan Malamute
Australian Cattle Dog
Beagle
Belgian Malinois
Bloodhound
Border Collie
Bulldog
Bullmastiff
Cane Corso
Chow Chow
Dalmatian
German Shepherd
Rottweiler
Saint Bernard
Shar Pei
Shiba Inu
Siberian Husky
Treeing Walker Coonhound
Weimaraner
If you're ready to take the plunge, here are the best dogs for first time owners. It's also important to know which dog breeds to avoid (or at least know the challenges you're getting into). Although some of these dogs might look like your next best friend…their temperament and personality might prove otherwise.
21 Worst Dog Breeds for First Time Owners
We are going to be discussing the 21 worst dogs to own for your first time to save you time, money, and a headache.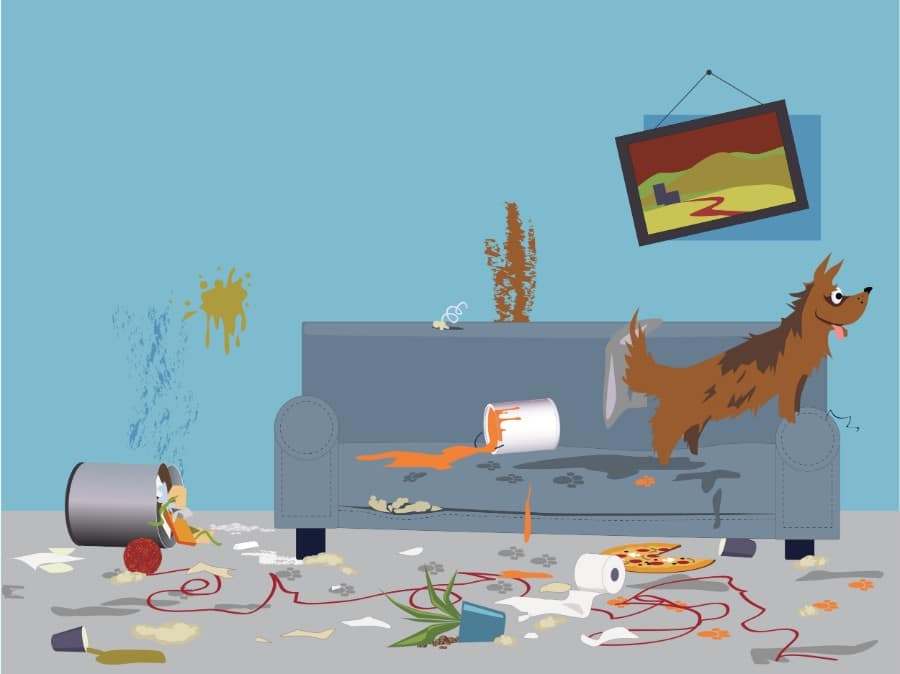 1. Airedale Terrier
The Airedale may have a unique appearance that draws you to them, but they are a downright challenge – in more ways than one. For starters, this breed is extremely intelligent paired with an independent nature.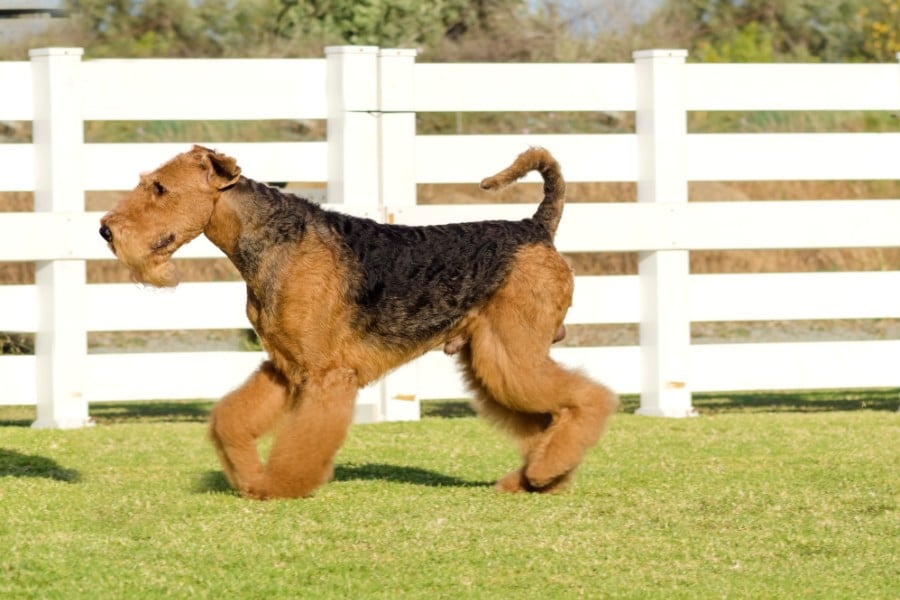 This means that although he might be easy to train, his independent side won't want to listen. Even experienced owners have difficulty with this dog.
Aside from being naturally disobedient, the Airedale Terrier:
Is a notorious digger
Can mess up anyone's yard real quick.
A counter surfer (he loves to steal food off of countertops)
Needs a lot of mental and physical stimulation
If these needs aren't met to the fullest, the Airedale Terrier quickly becomes a destructive nightmare. You have been warned.
2. Akita
The Akita breed is the number one dog to stay away from as a first-time dog owner. This is because they are large, powerful dogs that require intense training.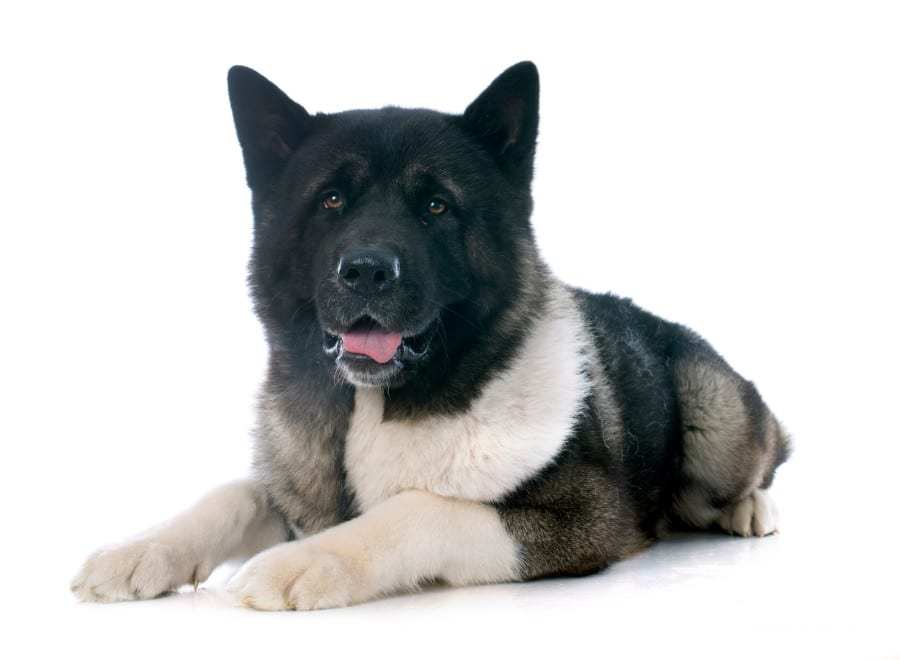 They prefer to be the leader of the pack, so trying to become the dominant figure of the household can be a big hurdle – even for experienced dog owners. The breed is also aggressive at times and is said to be a threat to smaller children and animals.
If that's not enough to sway you, a few other issues are the excessive energy requirements, prey drive, and heavy shedding. He is difficult to take for walks due to the fact that he wants to chase virtually everything. Being a large dog, it can be hard to keep him on a leash – and he has to stay on a leash, or he will be long gone.
3. Alaskan Malamute
The Alaskan Malamute and the Husky look incredibly similar. That's one of the reasons why a dog owner might want to own one. Both have intense, incredible appearances that are striking and unique. Unfortunately, their personalities tend to match their style.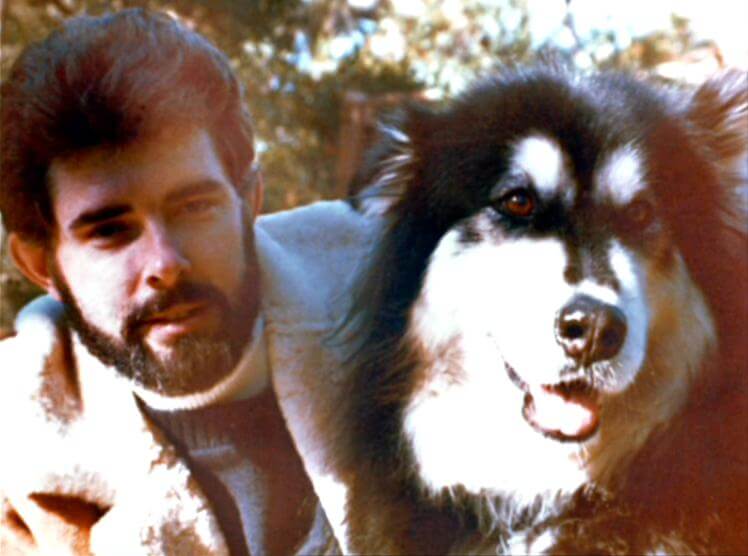 The Alaskan Malamute is a bit easier to handle than a Siberian Husky (who we will discuss later in this list). However, the major issue is that he is a large breed (typically weighing up to 100 pounds) and needs a lot of energy. He's difficult to exercise because he's a brute that tugs on his leash. He is also known for his escaping skills. It can be difficult to keep this dog inside the yard.
4. Australian Cattle Dog
Australian Cattle Dogs are stubborn adventure-seekers. They believe they are truly invincible. This type of attitude places them in risky situations often.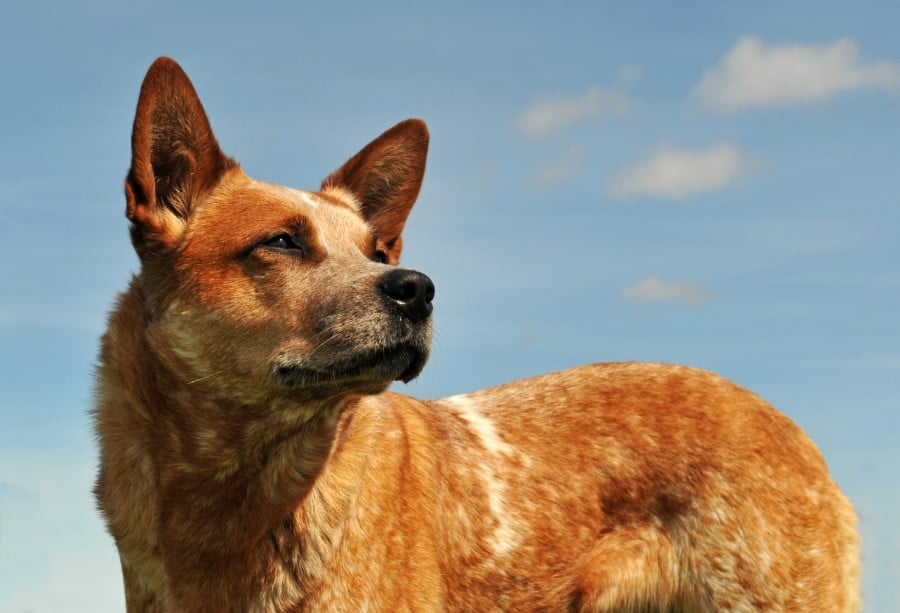 These situations will likely lead to injuries. Of course, treatment for their never-ending list of injuries will cost a pretty penny.
Aside from being an independent daredevil, the Australian Cattle Dog is also dominant. If you do not establish yourself as the leader of the home, problems can ensue. This is a challenge for first-time dog owners as they may not be aware of how to establish dominance. Keeping the dog in line and out of trouble is also challenging.
5. Beagle
The Beagle is oftentimes found in homes with children. They are cute, bouncy, and fun. But this still doesn't make them a good choice for a first-time dog owner. This is because they enjoy following their nose and they can easily run away or run ahead if they catch a scent.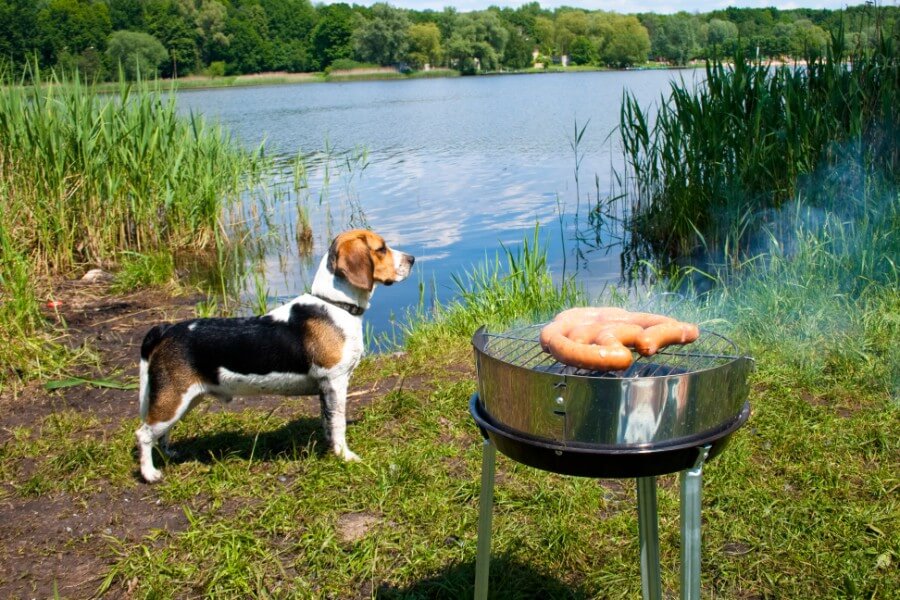 But their notorious chase and sniff personality isn't the only thing to watch out for. They are also known for barking incessantly. This is not only a pain for the first time dog owner but the neighbors, too. Without proper knowledge on how to train a dog, your Beagle will quickly become the talk of the town – for all the wrong reasons.
6. Belgian Malinois
When it comes to the Belgian Malinois, he is much more fun (and safe) from a distance than he is inside of the home.
He is certainly known as a smart and tenacious dog that won't enjoy living in a household. He is bred for tracking down bombs and drugs and is daring enough to maneuver through dangerous terrain. Can you see why he is not a good idea for a first-time pet owner?
As you might imagine, the Belgian Malinois is a fierce fellow you don't want to come in contact with. They have a background in bite work which means they have a tendency to bite quickly. And once they bite, they don't let go. Avoid this breed at all costs.
7. Bloodhound
Bloodhound has a lot of great qualities. He is found in the home oftentimes as he is great with children.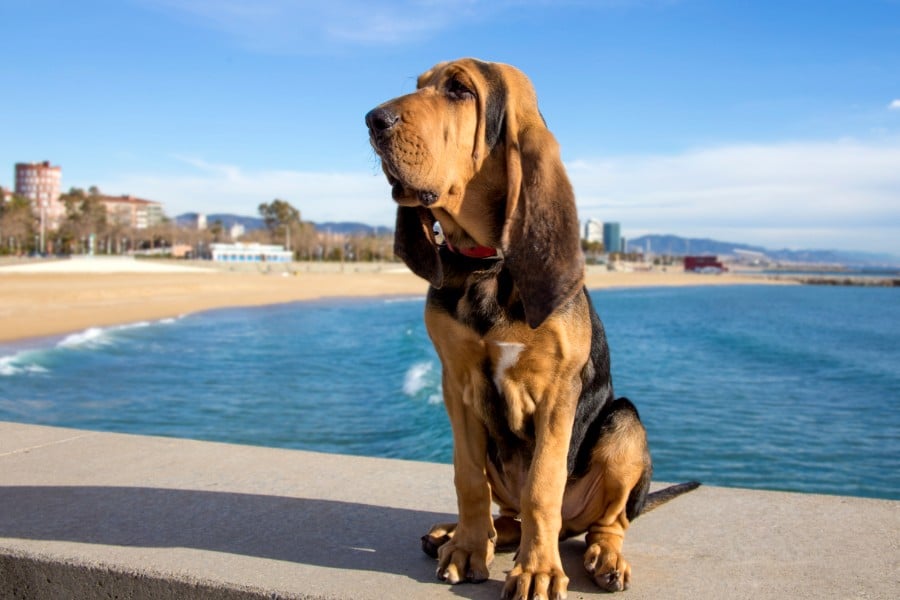 However, he is also known for being a dog who loves to chase and will certainly follow his nose. This can make for a big challenge when it comes to walking times!
Aside from having a sensitive nose, the Bloodhound is also stubborn and needs adequate attention. Without the right amount of attention, the Bloodhound can become destructive.
8. Border Collie
Border Collies look like the sweetest things. It's as if there is always a smile on their face. However, the Border Collie comes with his own list of challenges. He should be avoided by the first time dog owner.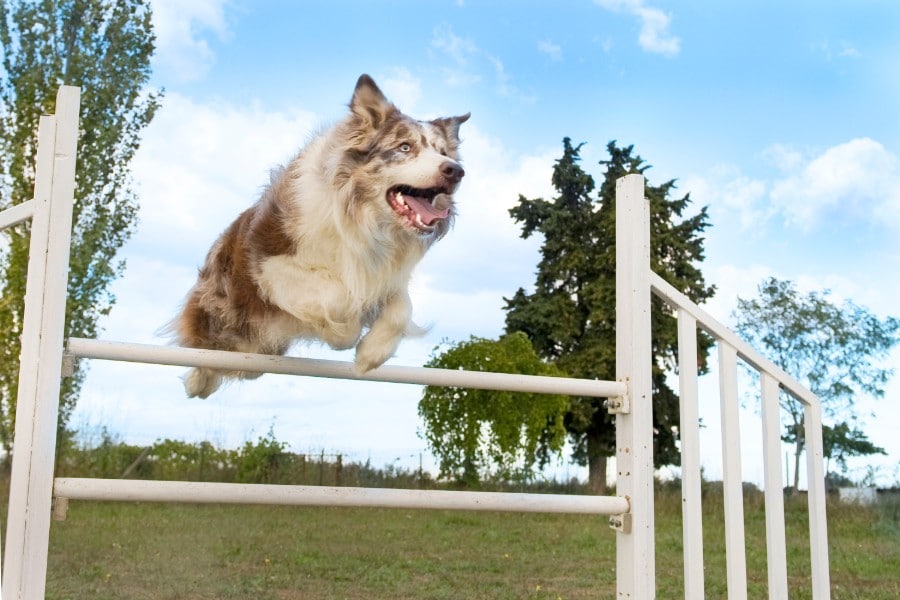 This is because he is a very energetic and smart little guy.
When the Border Collie doesn't get enough exercise and mental stimulation, bad things can occur. Not only will they be prone to barking and digging, but they can also end up nipping at things when they are bored. This is because they are bred to be farm workers and they may try to "herd" when they have nothing better to do.
9. Bulldog
Bulldogs are undeniably one of the cutest dogs out there. But is there cuteness enough? Most new dog owners will tell you no.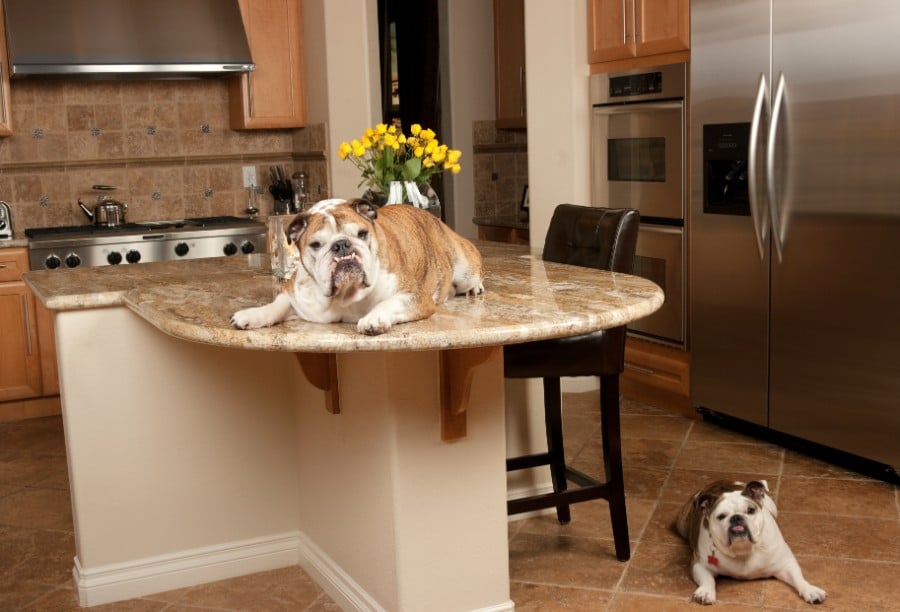 This breed is notoriously difficult to train. This alone should be enough to steer the novice dog owner away.
If that's not enough, then how about the cost of medical bills?
Since the Bulldog comes with an adorable shortened face, he is prone to a lot of health issues. This equates to costly veterinarian visits. He is also extremely sensitive to heat. He doesn't like a whole lot of stress and can't swim, so adventures with this pooch are limited.
10. Bullmastiff
One look at a Bullmastiff and you will notice one thing – this dog is a brute. He typically weighs around 100 to 130 pounds.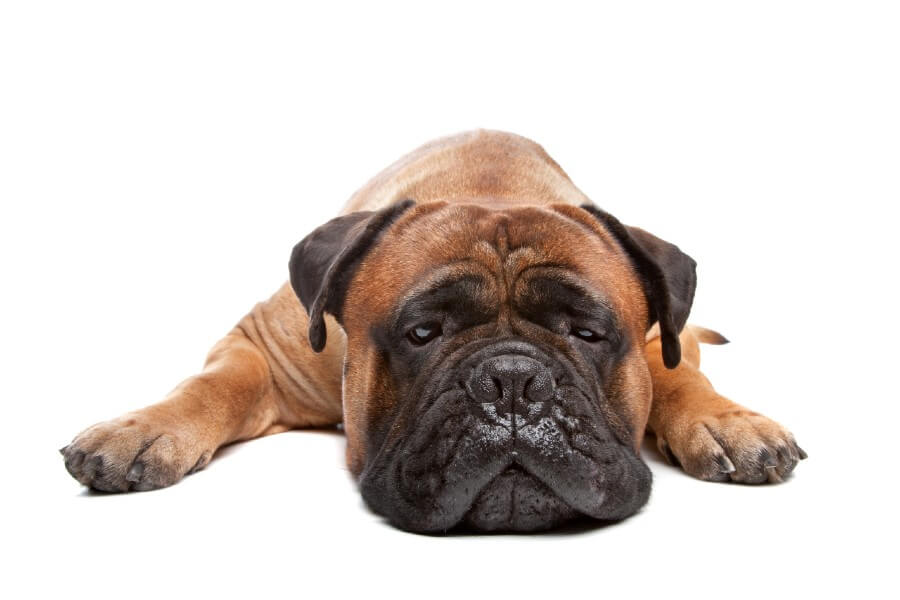 Pair this with an independent attitude that doesn't like to listen, and you have a large, husky dog that can easily overpower you. Yikes!
When it comes to the Bullmastiff, he needs consistent and positive training continuously. This can be overwhelming for new dog owners. He also has a very high prey instinct. Imagine trying to stand in the way of this beast when he's on a mission to catch his prey? It's really not a great choice.
11. Cane Corso
There is one major reason why a Cane Corso is not ideal for a first-time dog owner – they are extremely aggressive.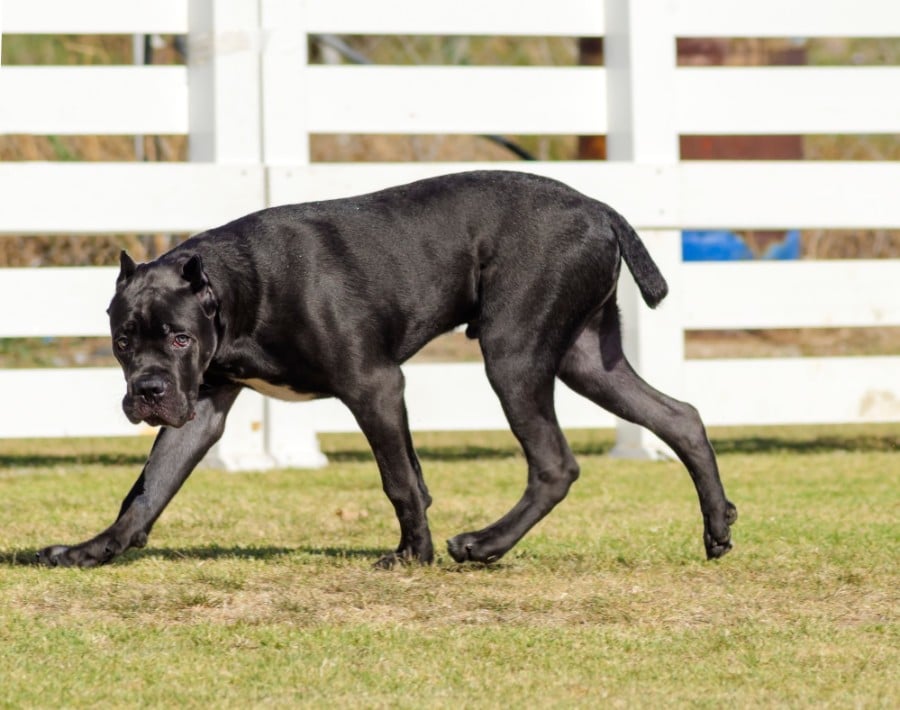 This is because the Cane Corso is a loyal canine that is known for being territorial. Once loyalty has been established they will become wary of any and all strangers. With a fierce temperament, aggressive tendencies are strong.
12. Chow Chow
The Chow Chow is an adorable fluffy furball, but his personality and temperament certainly don't match his cuddly face. This dog is highly intelligent but is one of the most stubborn breeds out there. He requires meticulous ongoing training before any results are seen.
The Chow Chow has a tendency to be a bit on the aggressive side, too. They don't like to listen, preferring to be rebels. This aggressive attitude with a dislike for authority can lead to a dangerous situation when left in inexperienced hands.
13. Dalmatian
A Dalmatian might be one of your top picks due to his famous spots. He is quite a sight to be seen and everyone would love to walk a pooch like this around town. However, while they may be popular and cute, they are not recommended as a dog for a first-time owner. But why?
There are a few reasons. Firstly, the Dalmatian is a working dog. This means that he has a seemingly endless supply of energy. Without enough exercise, he can become destructive. He is also a very heavy shedder. He should be brushed and groomed regularly. Still, owners will have to sweep and vacuum hair across the home regularly.
14. German Shepherd
When you think of a German Shepherd, you likely think of an incredibly smart dog. And you would be correct. The problem is, he can outsmart you if you're not on top of things. The German Shepherd requires dedicated training and plenty of exercises to keep him in line. This can be overwhelming for a first-time dog owner.
It's not just their intelligence that can pose a challenge. German Shepherds are also notoriously protective. If not handled properly, it can result in aggressive behaviors. They are also prone to certain critical health problems such as hip dysplasia and neurological issues. Treatment can lead to skyrocketing veterinarian bills.
15. Rottweiler
If you think that Rottweilers should be avoided because they are born as aggressive, destructive canines, think again. Rottweilers have been given an unfair assumption. Rottweilers will only become aggressive, mean, and frightening if the owner allows it or even promotes it.
The real reason why a Rottie is not a good option for a first-time dog owner is that they can be dominant. Rottweilers need a strong owner that can show them who's boss. When that happens. Rottweilers actually become incredibly goofy and fun-loving. But this often can't be achieved by a newbie.
16. Saint Bernard
Saint Bernard's large size makes him a hit. But that can also be a downfall for the first time dog owner. Anyone who owns one of these dogs needs to make sure that they have a house that can accommodate his larger-than-life body. This is especially true because he prefers to spend all of his time inside.
Aside from a larger space requirement, Saint Bernard is also a heavy drooler. He has a tendency to gnaw on important items like socks and towels, too. Keeping your place clean and keeping "tasty" household items away from this gentle giant can be strenuous.
17. Shar Pei
There are two keywords to keep in mind when it comes to a Shar Pei – aggression and attention. The Shar-Pei requires plenty of attention. He will need to be trained and heavily socialized, too. This is because Shar Pei's are loyal and territorial.
The Shar-Pei requires a strong, dominant owner that can handle his personality. Of course, this poses a challenge for the newcomer. An owner that can't take on the Shar-Pei temperament will notice a more aggressive dog. This is especially true since Shar Pei's can go from 0 to 100 without warning. This poses a safety issue.
18. Shiba Inu
Shiba Inus are undeniably cute. They make up a bulk of cutesy hashtags for dogs on social media. But they simply aren't the best option for first-time dog owners. Why? Because they have a very independent nature. They do not like to listen, especially when their name is called. They are also big fans of cat-chasing, which can be a hassle for newbies.
As you can imagine, the independent Shiba Inu is a real challenge to train. He is also on the shy side. This natural shyness can also be a hassle when bringing this breed home to the family.
19. Siberian Husky
Many people opt for the Siberian Husky for his looks. Those sharp, striking blue eyes can see right through your soul and his coat is nothing short of intriguing. But a new dog owner should consider that his fierce looks match his personality entirely.
The Siberian Husky loves to goof around. This goofiness is offset by his need for speed, though. As he was originally bred to pull sleds, the Siberian Husky has extremely high exercise needs. The breed is also known for being "escape artists". They can find themselves out of any backyard. This poses a major challenge for the new dog owner.
20. Treeing Walker Coonhound
The Treeing Walker Coonhound is a hunter's best friend. But he certainly isn't for novice dog owners. This is especially true for those who live in the city. This is because he requires a lot of exercises. He also requires plenty of room to roam, run, and play. Otherwise, this dog will become an unhappy wreck.
21. Weimaraner
The Weimaraner has a confident, cool appearance – but he is not the ideal pet for a novice dog owner. This is because he has extremely high energy needs and suffers from separation anxiety. Don't try leaving this dog alone for more than a few hours at a time!
Some other issues are that he is one of the more difficult dogs to housebreak. This is even truer for a new dog owner that has zero experience in housebreaking. He is not a fan of other pets in the home, either, so he should be avoided if you currently have pets in the home.
Related Questions
What is the most difficult dog to own?
This all depends on what you consider "difficult". For some, high energy levels are a concern. Others think a stubborn personality is unbearable. Although the answer is difficult, some of the most difficult dogs, in general, include Shar Pei, Akita, Beagle, Siberian Husky, and Rottweiler.
Which dog is the best for first-time owners?
Some of the best dogs for first-time owners include Poodles, Golden and Labrador Retrievers, King Charles Spaniels, Pugs, Greyhound, and Bichon Frise.
What is the most annoying breed of dog?
This all depends on the person and what they consider "annoying". It's been noted that the Miniature Dachshund ranks as the most annoying dog breed, though.
What is the most low maintenance dog?
Some of the most low maintenance dogs include Boston Terriers, Chihuahuas, Dachshunds, French Bulldogs, Cavalier King Charles Spaniels, and Doberman Pinschers.