I have always wanted to raise a Rottweiler puppy. After saving up for months, I finally had enough money to purchase one and found the best food for Rottweiler puppies. My next mission? To research the best places to find Rottweiler puppies for sale. Not only was it important to me that the breeders I found were knowledgeable and helpful, but it was also imperative that they took great care of the Rottweilers under their care.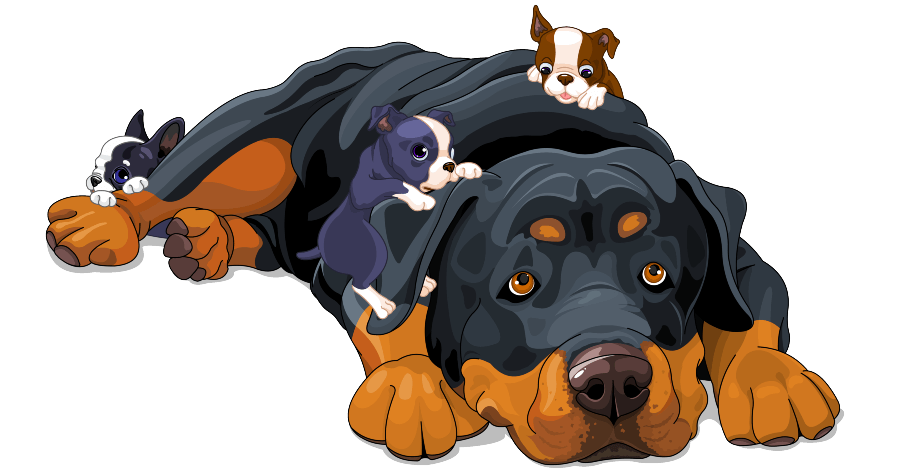 Best Places to Find Rottweiler Puppies for Sale 2023:
So, what are the best places to find Rottweiler puppies for sale in 2023? There are a number of certified breeders and adoption centers around that are dedicated to matching potential owners with their new canine best friend. Unfortunately, puppy mills are also prevalent. That's why it is important to perform thorough research on any potential breeders and adoption centers you are looking into. Organizations such as the AKC and and official Rottweiler clubs are popular resources for finding a legitimate Rottweiler breeder near you.
When they first see a litter of puppies, many new owners want to pick the first Rottweiler they see. But that isn't always the wisest strategy for picking a future canine companion. Once you find a trustworthy breeder, you need to determine what personality and characteristics you are looking for in a canine companion. After all, not all Rottweilers behave the same way as each other. Make sure you spend quality time with each puppy before determining which one is the best match for you.
How to Find an Adoption Center and Responsible Rottweiler Breeders
Finding a responsible adoption center or breeder is imperative for ensuring you are adopting a healthy and happy puppy. If you aren't familiar with proper breeding practices, you risk dealing with a puppy mill or even a scam artist.
Luckily, there are a variety of online platforms available for future Rottweiler owners like you to find a reputable breeder or adoption center near you. In fact, finding the right breeder is easier than you think if you just know where to look.
Start your search for your future canine companion on the right foot with these easy tips:
Ask friends and family members for a referral
Join a Facebook Group for Rottweiler owners for advice on finding a new puppy
Search online using reputable databases for breeders near you
Subscribe to a Rottweiler breed forum to connect with fellow Rottweiler owners
Compile a list of local breeders you are interested in
See if the potential breeders you are looking into can be vetted by past customers or breed organizations
Don't forget to check any nearby adoptions centers for updated listings on the dogs currently under their care
Top 7 Places for Adopting a Rottweiler Puppy
For this list, we have refrained from including sites such as Craigslist or Pet Finder. They often present a high risk to buyers. That's why we placed them in a separate list. You are more likely going to find a reputable breeder through a certified Rottweiler club than a large, loosely regulated puppy search site.
6 More Places You Can Buy a Rottweiler Puppy
While you can find reputable Rottweiler breeders through these organizations, you should still practice caution when interacting with possible sellers on these websites.
Puppy Spot

— a free online search database where breeders and sellers list individual puppies.

Next Day Pets — another popular online listing for Rottweiler puppies.
Puppy Find — an online website featuring classified ads for Rottweiler puppies for sale.
Pet Stores — local pet stores in certain states still sell dogs, however, some states such as California prohibit this practice. You can buy Rottweilers from pet stores, but we don't recommended it.
Craigslist — a website where people can sell anything from used cars to old furniture, some people place online ads for Rottweiler puppies here. Just because you can, doesn't mean you should. We don't recommend searching for a Rottweiler on Craigslist.
Local Classified Ads — ads in your local paper that advertise Rottweiler puppies and adult dogs for sale. Yes, there are people who still read the paper!
Signs of a Reputable Rottweiler Breeder
As you research various Rottweiler breeders, you should keep an eye out for any red flags indicating mistreatment or abuse of their dogs. The potential breeder should also meet the minimum standards for raising and selling dogs.
For instance, responsible breeders will vet all prospective owners. They will ask customers why they want a dog, who will be taking care of the dog, and whether there are any other pets in the household. A reputable breeder will also wait until the puppies are at least six weeks old before they are eligible for adoption.
Here are some other signs you should keep an eye out for when looking for a potential breeder:
The breeder shows you where the dogs spend most of their time
They are able to demonstrate their familiarity with the breed standards of the Rottweiler
The breeder offers guidance and advice on raising your new puppy
They are prepared to provide references from past customers
They can provide testing documents regarding the parents' health and breed line history
11 Questions You Need to Ask a Breeder Before Adopting a Rottweiler Puppy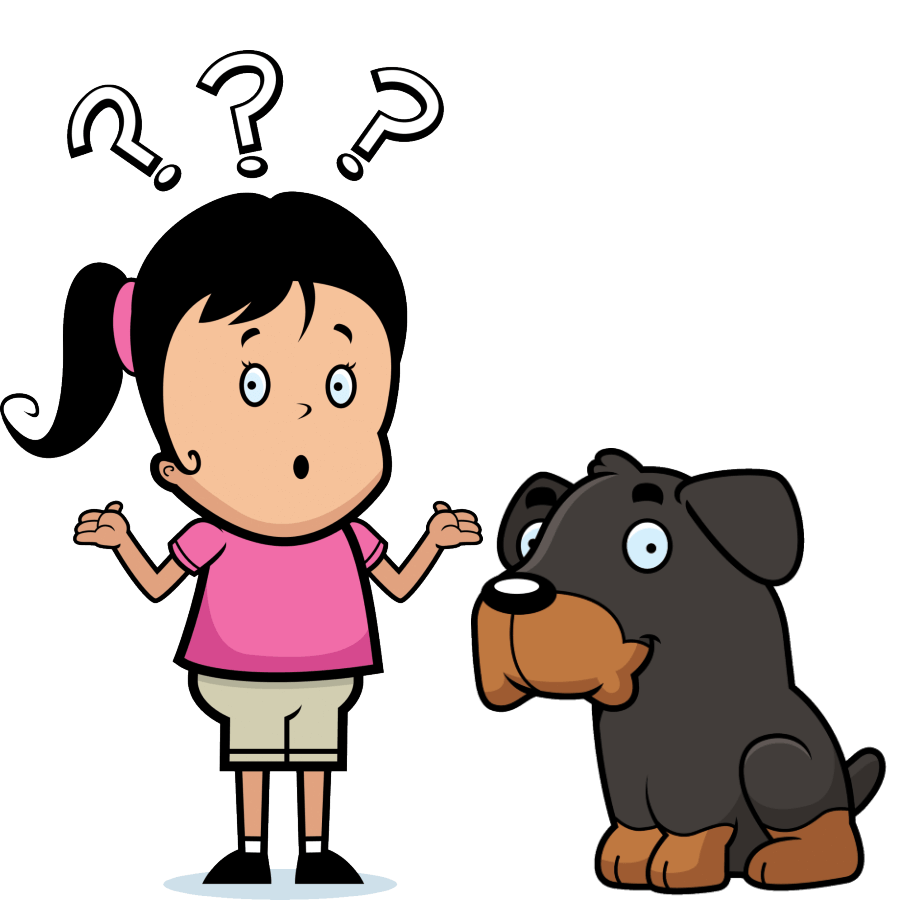 Once you find a potential breeder, you will want to compile a list of questions to ask them once you make contact with them. These questions will help you assess the quality of the breeder as well as the health of the litter.
How many veterinary visits have you taken with the litter?
Can I meet the parents?
Do you have any references?
Can you tell me more about the family history of this litter?
What are you feeding the puppies?
Could you provide a health certificate and certificate of sale?
Do you belong to a Rottweiler breed club?
Have you administered vaccines to the puppies yet?
Are the puppies dewormed?
Were any of the puppies in the litter sick at any point?
What dog food brand are you currently feeding the puppies?
Places to Avoid Purchasing a Rottweiler Puppy From
You may have heard of "puppy mills" or shady breeders that scam customers and raise Rottweilers in inhumane conditions. A puppy mill is essentially a commercial business focused on breeding dogs for a profit without regard to their health or environment. Puppy mills often attempt to force their female dogs to breed even if they are sick or have genetic traits that could be lethal or damaging to their puppies.
When researching different places to purchase a Rottweiler puppy, you should avoid puppy stores and classified ads. Many pet stores are linked to puppy mills. Even if the store claims it isn't connected to a puppy mill, it is best to practice caution and continue to avoid them altogether.
Many internet ads or classified listings on sites like Craigslist are from puppy millers posing as small breeders or families. However, it is almost impossible to verify the authenticity of these ads.
Therefore, it is best to stick to the recommended search sites when searching for a Rottweiler breeder. If you do come across a puppy mill, the best action you can take is reporting them.
While it might be tempting to attempt to "rescue" the puppies from these abusive organizations, this could backfire and end up increasing the demand for their litters while putting extra money in their pockets.
Preparing Your Home for a Rottweiler Puppy
Did you remember to puppy-proof your home? Remember to tick these to-do items off your list as you prepare your home for your new Rottweiler puppy.
Purchase two bowls for food and water
Invest in a small crate and bedding
Buy some puppy gates if you need to keep your Rottweiler away from the stairs or out of a particular room
Start a habit of cleaning up after yourself to prevent leaving items out for your puppy to chew on
Make sure dangerous electrical wires are out of reach
Purchase grooming tools and shampoo
Buy a collar and leash for walks
Remove hanging objects such as a table cloth or curtain as these are tempting for puppies to chew and pull on
Review your book on raising Rottweiler puppies to prepare for the big day
Checklist of Items to Bring When Picking Up Your Puppy
Bringing your Rottweiler puppy home is a thrilling and unforgettable experience. However, it can quickly turn chaotic if you don't come prepared with the necessary supplies. Remember to bring these items the day you arrive to pick up your new Rottweiler puppy:
Bedding and blankets — Keep your puppy warm and comfortable with a small blanket.
Chew toys — Chew toys are great for keeping your pup occupied during the drive home.
Collar — Collar training your puppy starting when you first get pick them up allows them to become accustomed to it from an early start.
Puppy food bowls — Bring one of your bowls and some water to keep your puppy hydrated.
Paper towels and cleaning wipes — Accidents happen, come prepared with some paper towels and cleaning wipes.
Treats — Give your puppy a little treat if they get hungry during the trip back home.
Food — Make sure you purchase the same dog food brand the breeder is currently feeding their litter.
When you arrive home with your puppy, you should have their crate set up and ready. Stain removers will also be critical for cleaning up inevitable accidents. You will also need puppy cosmetics such as shampoo and brushes for future baths.
Rottweiler Rescue Club Per State
International Rottweiler Groups for Owners Outside the United States
Related Questions
How much do Rottweiler puppies cost?
The price for Rottweiler puppies varies according to their respective bloodlines, breeders, and geographical locations. Rottweiler puppies can cost as little as $500 to as much as $2,500. Breeders of AKC-quality Rottweilers tend to lean toward the pricier side at $1,500 to $2,500. Other the other hand, smaller hobby breeders can charge between $450 to %750.
Are Rottweilers good family dogs?
When properly trained and socialized, Rottweilers can make wonderful family dogs. Rottweilers are known to form strong bonds with their owners, both old and young. In fact, they can grow quite protective of the children in their families. However, owners should still supervise them around their children. It is also important to introduce a young Rottweiler to other dogs and animals to prevent aggression.
What type of lifestyles are Rottweilers best suited for?
Rottweilers are large dogs that are susceptible to obesity when not exercised enough. They also require an owner who is capable of training and socializing them from a young age. Prospective Rottweiler owners should determine whether or not they have the necessary time and dedication that raising a Rottweiler puppy requires.
Should I adopt or purchase a Rottweiler puppy?
If you are dead-set on purchasing a purebred Rottweiler puppy, you will have a better chance of buying one through a reputable breeder than waiting for a litter at a shelter to come in. It is up to the individual person to make a decision based on their respective interests and lifestyles.