Your guide to picking the best dog food for less poop. In-depth analysis into dog foods that produce less waste, including low residue dog food and low fiber grain free dog food.
Best Dog Food for Less Pooping
Nulo for adult dogs features Omega fatty acids (6 and 3) to nourish your dog's skin and help promote a beautiful, shiny coat. Nulo is designed to provide your dog's digestive system and sensitive stomach a break because they cut out eggs and chicken proteins (not easy to digest for some dogs).
This stuff is the crème de la crème. It may seem expensive at first, but you don't have a near-perfect feedback rating after 1,000+ reviews if people aren't buying it. #JustSayin
"And because it such a high-quality food instead of pooping out all the fillers (there aren't any fillers!) her poops are so much smaller Now! Bonus!"
"The bag lasts longer than you think. Best of all… Less poop!"
"With Ziwi Peak air-dried, my dog only poops a small amount maybe once a day."
No corn, wheat, or other fillers. Omega fatty acids for skin and coat.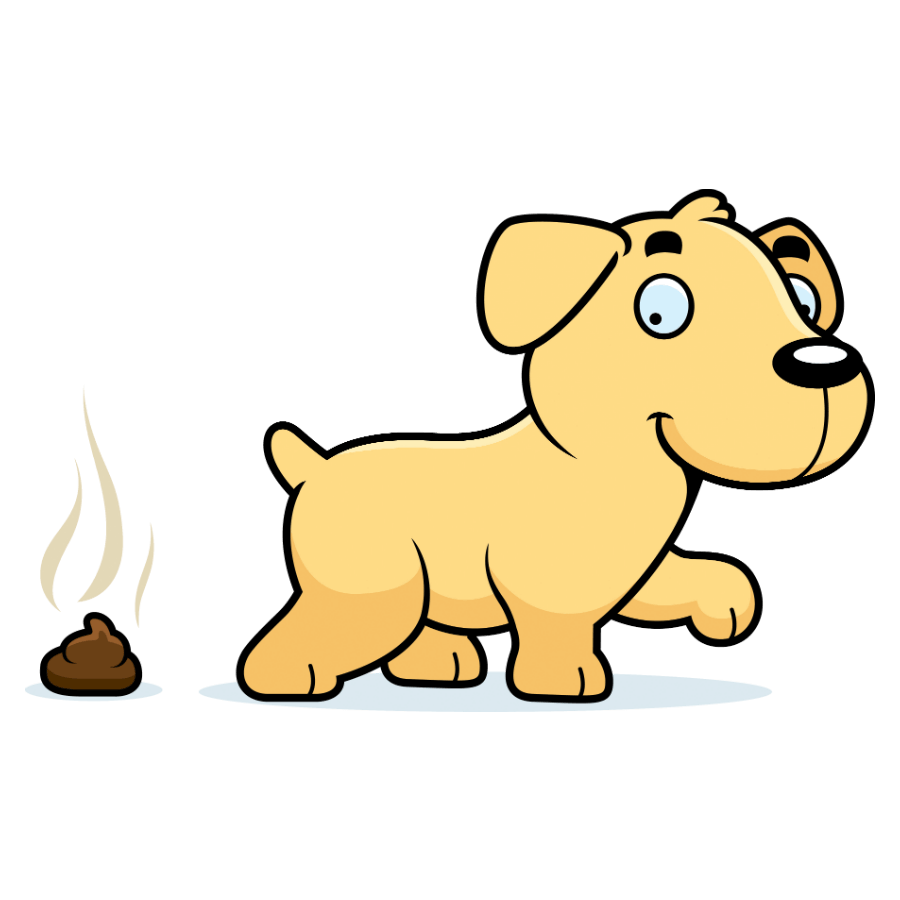 Dog Poop Basics
The basic idea of pooping is pretty much the same for all living creatures, really.
We eat food, our body pulls out everything it needs from that food, and the waste is excreted through our large and small intestines.
Pretty simple, huh?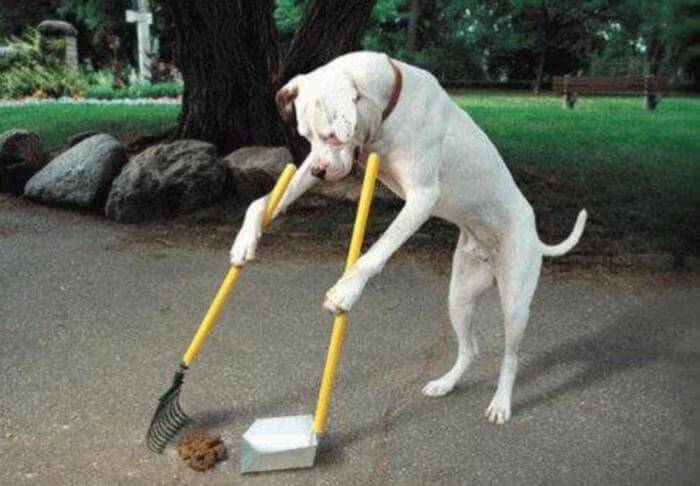 Dogs need a consistent diet.
It's not like they can look at a menu and choose Mexican one night and Italian the next.
They're pretty much stuck eating whatever we give them.
Because of that, you might think that the way they poop isn't really under your control.
For the most part, you'd be right.
Barring any gastric disturbances, changes in eating habits or illness, everything stays the same.
What can Change a Dog's Poop?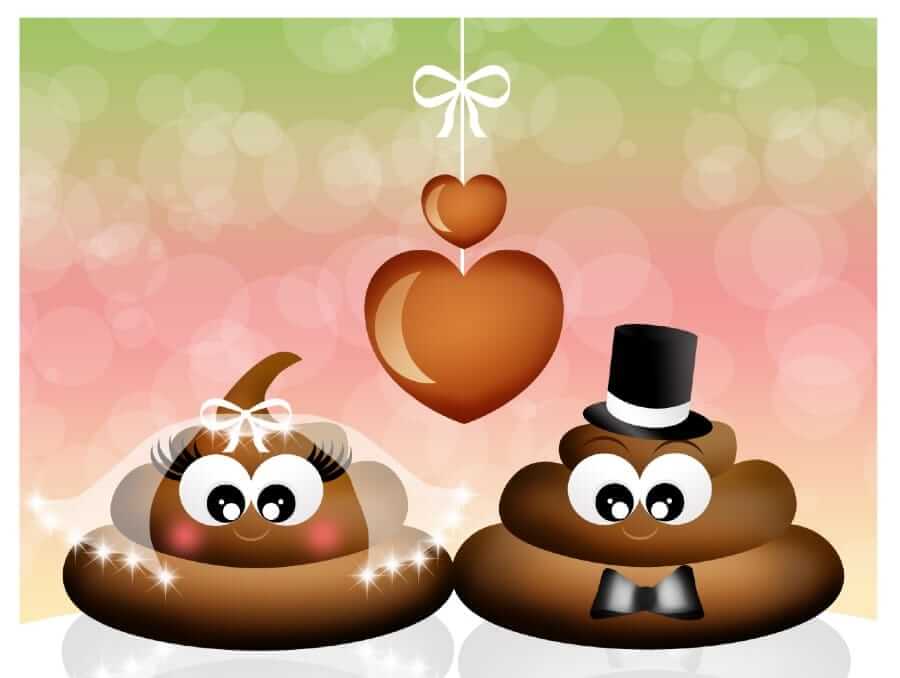 There are actually a few things that can affect a dog's potty cycle.
We all know that changing a dog's food can cause their digestive system to do crazy things. That's why, when changing dog foods, make sure to introduce the new pet food slowly.
At first, we mix in just a little new with a large amount of old. Slowly, over the course of about a week, we add more new until the change is 100%. It helps if the new dog food is highly digestible.
Illness can also affect a dog's bowel habits. The following are conditions that can cause a dog's bowel habits to change:
Bacterial or viral infections
Kidney disease
Gastritis
Pancreatitis
Bowel disease
Colitis
Acid reflux
General stress
Sometimes the change is so sudden, you might not even expect illness.
Parasites can also be a factor.
Other reasons for a sudden change in bowel functionality include the ingestion of spoiled or rotten food, eating a foreign object such as a small toy or rubber band or eating something poisonous.
How do I Know if it's Serious?
If your dog experiences diarrhea, first check the list above to see if any of those factors are present. If they aren't, keep a close eye.
Your dog needs to see a Veterinarian immediately if:
The diarrhea continues for more than a day
If diarrhea is accompanied by vomiting, fever or bloody stool
If your dog is also lethargic
If there is straining while attempting to poop
If there is notably decreased appetite or weight loss that is otherwise unexplainable
If your dog is still just a puppy and experiences diarrhea for more than a day, this can be indicative of a serious disease.
Parvo is a well-known puppy disease and, if left untreated, can be fatal.
No matter the cause, if you notice your dog has diarrhea, make sure to put out lots of extra water. If not, he could become dehydrated very quickly, only making matters worse.
Fiber Plays an Important Part in Poop
Diet is the primary factor in determining a dog's poop cycle, what kind of poop you'll see and how much poop there will be.
A dog that is fed a diet of mostly processed dry kibble will poop a lot.
Why?
Because the main ingredients in most of these types of food are fillers.
Things such as rice hulls, beet pulp, and soybeans can create lots of excrement, meaning that your dog needs to poop a lot, and often.
Processed kibble (especially the cheaper brands) food contains something called cellulose. In other circles, it's known as wood fiber or sawdust.
Wood? Sawdust? Seriously?!
It's hard to believe this is allowed into the foods we feed our dogs, but you'll find it in many ingredient lists.
How Much Fiber is in Dog Food?
The normal fiber content of wild dogs is somewhere along the lines of 4-6%.
Many of the dry food you find at your local department store or grocery store have a fiber amount of no less than 15%.
Dry food that are labeled as diet food contains no less than a whopping 28% fiber, usually more. That's nearly 30% of your dog's diet!
Homemade Dog Food Less Poop (Raw is Best)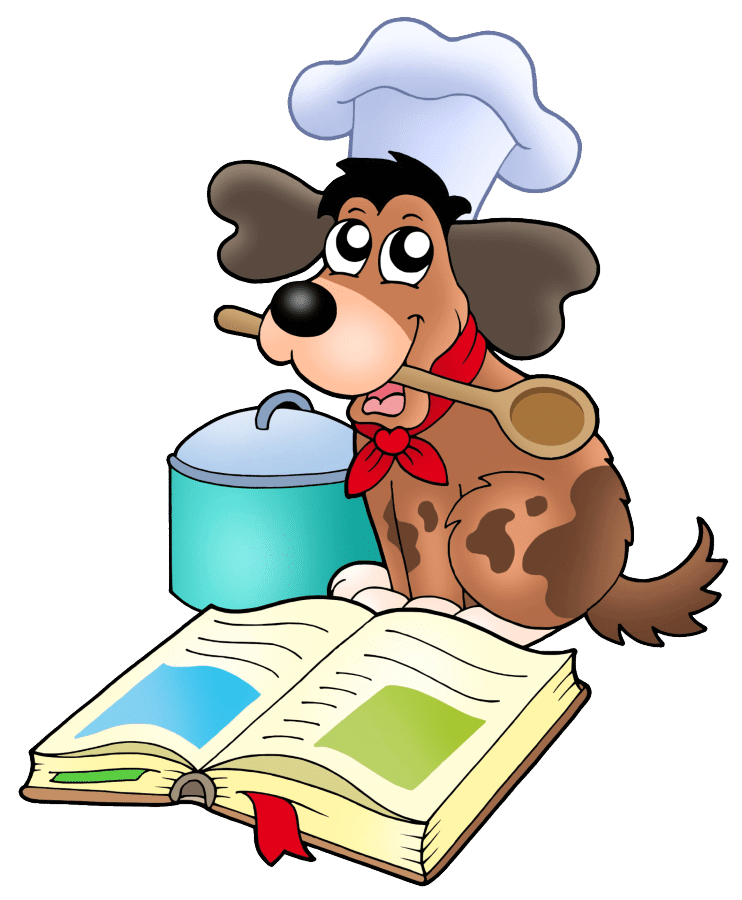 Barring any of the conditions mentioned above, there actually are some things you can do that will help.
Reducing the amount of grains, fillers and fiber can greatly reduce the amount of poop your dog puts out. Since their bodies are primarily made to process a raw diet, that is certainly the best.
Raw food diets, or diets based on that, mean that your dog can actually utilize much more of what's going in. Nearly every aspect of the food will put to use and the waste will also be less.
It is also interesting to note that when dogs eat a diet consisting primarily of raw food, they don't need to eat as much food.
Because of this, obviously, there will be less poop.
Let me repeat:
A raw diet will lead to better dog poop.
The meatier the better.
Since food is the factor behind the poop situation, we have compiled a list of the best dog foods for less poop.
A lot of raw diet recipes will tell you to add rice and you can certainly do that. However, if you leave it out, you will have less waste to deal with.
Adding a bit more meat, different meat varieties or more eggs is a good way to replace rice.
Best Low Fiber, Grain Free Dog Food (to Reduce Pooping)
Another option, if you are purchasing commercial kibble, is to go grain free. You can't go wrong with these two:
1. Taste of the Wild
Taste of the Wild
Taste of the Wild Grain Free dog food has a fiber content of only 4%. This goes right along with their promise of letting dogs get back to eating the way their ancestors did.
The premium high protein content, however, is 32%, which means it is nutritionally complete and will meet all your dog's needs.
Some of the high-quality ingredients you'll find listed on the label include:
Salmon
Salmon meal
Ocean fish meal
While meals are generally considered to by a "byproduct", the fact that the fiber content is so low means that waste output will be low as well.
Taste of the Wild will reduce waste output by about half and they will also be more solid. This is great for many reasons but especially if you walk your dog in places where you have to pick it up immediately. You'll also begin to notice your dog needs to strain less, if you had problems with that in the past.
You will happy to find out that this food also reduce the amount of gas that your dog produces.
That's especially helpful during evening cuddles, right?
2. Wellness Core Recipe Dry Dog Food (Upgrade Pick)
With natural ingredients such as deboned turkey, peas, sweet potatoes, chicken liver and salmon oil, it's no wonder dogs love it so much.
It's good for them too, and packed with nutrients, antioxidants, glucosamine and probiotics.
Your dog will love the flavors that Wellness Core offers. You can get Ocean White menhaden fish meal, Herring and Salmon, Turkey and Chicken, Wild Game Duck, Turkey, Boar and Rabbit or plain Turkey. Wellness also comes in puppy and large breed formulas as well, so you will find exactly what you need.
You'll definitely experience fewer poops with Wellness Core. Having heard from several people who feed it to their dogs, it creates as close to the "perfect" dog poop as you could imagine.
Even for puppies.
Because it's highly digestible, you can expect:
Regular, less frequent poops
No constipation or diarrhea
Little to no gas
No digestive issues
3. The Honest Kitchen Human-Grade Dehydrated
The Honest Kitchen
ORGANIC WHOLE GRAIN: The Honest Kitchen Whole Grain Chicken dog food is dog food made with free range chicken and dehydrated for maximum nutrition for puppies and adult dogs
HIGH CALORIE AND HIGH PROTEIN: Perfect for all stages of life, this high calorie and high protein recipe fits the diet of the picky, the pregnant, and the puppy-identifying.
The Honest Kitchen is the first human grade food for dogs since 2002.
You read that right…human-grade. Meaning you and I can eat this stuff! It meets human FDA standards and is made in a human food facility.
Novel vitamins and minerals – like Vitamin E which strengthens your dog's immune system.
Best Low Residue Dog Food for Less Pooping
Low residue dog food is very similar to reduced fiber dog food.
The idea is to produce a food that is so nutritionally dense (highly digestible) that most of the ingredients get absorbed, leaving very little waste output.
1. Whole Earth Farms Dry Dog Food (it's affordable!)
Whole Earth Farms
Whole Earth Farms Grain Free dry dog food comes in flavors that are sure to appeal to your dog. Chicken & turkey, pork, beef & lamb, salmon & whitefish, and turkey & duck.
Because it is incredibly nutritious, with lots of high quality protein sources, it fits into the low residue category of dog foods.
Some of the ingredients include:
Real roasted meats
Salmon oil
Sweet Potatoes
Blueberries
Made in the United States, you'll find absolutely no ingredients in Whole Earth Farms of Chinese origin. Additionally, as a dog owner, you'll be happy to find that it's cheaper than some of the more popular brands.
If you're changing over to Whole Earth Farms from a cheaper brand, you are likely to notice a quick difference. Poops will happen less frequently, be less in volume and they will still maintain a healthy weight.
Additional benefits include a shinier coat and a demeanor that will seem a lot more healthy with much less chance of allergic reactions.
Best Low Residue Wet Dog Food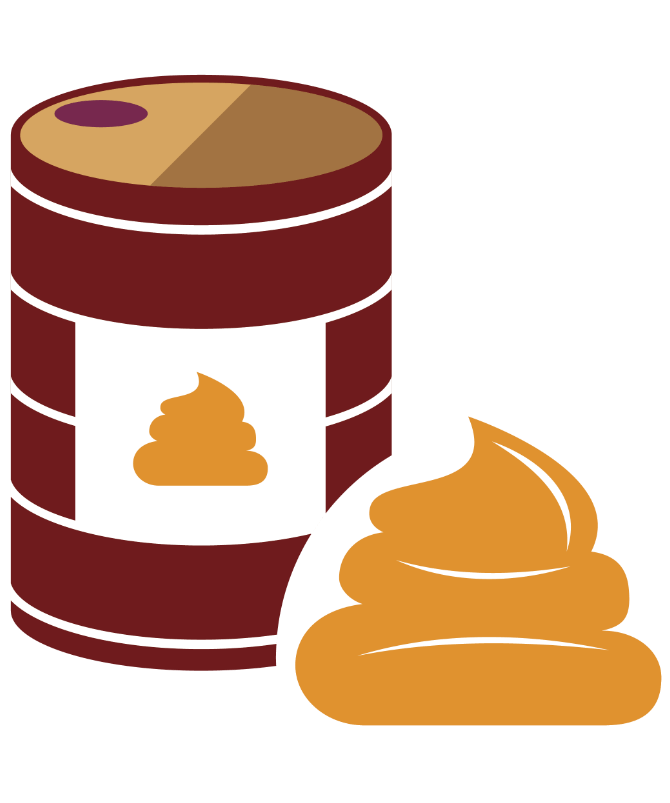 1. Natural Balance Ultra Premium
Since the energy sources are so high quality, your dog will have great energy from this nutritionally complete food.
Zero artificial flavors. Zero artificial ingredients or colors.
Nature Balance's own nutritional experts created this recipe with protein content and nutrients that are complete and balanced.
Your dog will experience lower residue poops while still maintaining the nutrition he needs to be healthy, energetic and playful.
Dog owners I have spoken with are very happy with the types of poop created by this dog food. It's easier to pick up, more solid than what comes after some foods and the odor isn't nearly as pungent.
Most all dry dog foods are boring, even with vastly different ingredients. This Natural Balance wet food canned option, on the other hand, you can actually see pieces of real vegetables throughout the food.
No more guessing what's in your dog's food!
Commercial Raw Dog Food (to Produce Less Poop)
1. Stella and Chewy's
Stella's is designed to provide your dog with 95% high quality meats, including:
Beef
Chicken
Duck
Lamb
Pheasant
Rabbit
Venison
Surf & turf
The fruits and vegetables used in Stella's recipes are 100% organic certified. Stella also contains absolutely no artificial flavors or ingredients sourced from China.
Your dog will love it! This Yorkichon sure does:
Processed as minimally as possible, this food is much closer to what your dog needs (i.e., might eat in the wild). Because of this, nearly all of it will be absorbed and utilized by the body for very little waste output.
Hidden benefit alert!!
Owners are also finding that their dog's breath is much fresher.
Your pup will probably notice a decrease in gas problems.
2. Sojos Complete Natural Freeze-Dried
Sojos Complete Natural Grain Free Freeze Dried dog food mix comes in packages of two and eight pound bags.
The great thing about Sojos, however, is that the two-pound bag makes ten pounds of food and the eight-pound bag makes forty pounds of food.
It's easy to turn this freeze-dried food into a fresh looking raw meal for your dog:
Simply add water and let it soak. Before you know it, the meat and fruits and vegetables will spring back to life and your dog will be ready to enjoy.
There are absolutely no artificial colors or preservatives, no grain and only all natural products are used.
With no more than 7.6% crude fiber, most all the goodness in Sojos will be completely utilized by your dog. This means less waste, more solidity, less odor and more nutrition.
How can I make my dog poop less?
Diet is the primary factor in determining a dog's poop cycle, poop health and poop quantity. A dog that is fed a diet of mostly processed dry kibble will poop a lot, so consider a raw dog food diet. If raw isn't an option, look for grain-free/low fiber or low residue dog foods.
What can you put in dog food to make them stop eating their poop?
Results vary, so experiment with pineapple juice, pureed pumpkin and meat tenderizer. The best way to stop your dog from eating poop is to remove all dog poop from your yard before they have a chance to eat it.
Why does my dog poop less?
If your dog isn't eating or is unable to poop for more than 24 hours, call your veterinarian immediately. A healthy dog pooping less can be the result of feeding a raw dog food diet or a higher quality dog food. Raw and high quality dog food produce less waste because dogs retain more nutrients and produce less waste.
How many poos should my dog do a day?
A healthy dog will poop 1-4 times per day. More important than the # of times is consistency. A dog's diet should be consistent (no table scraps!) at the same time each day, so you should expect their pooping habits to be consistent as well.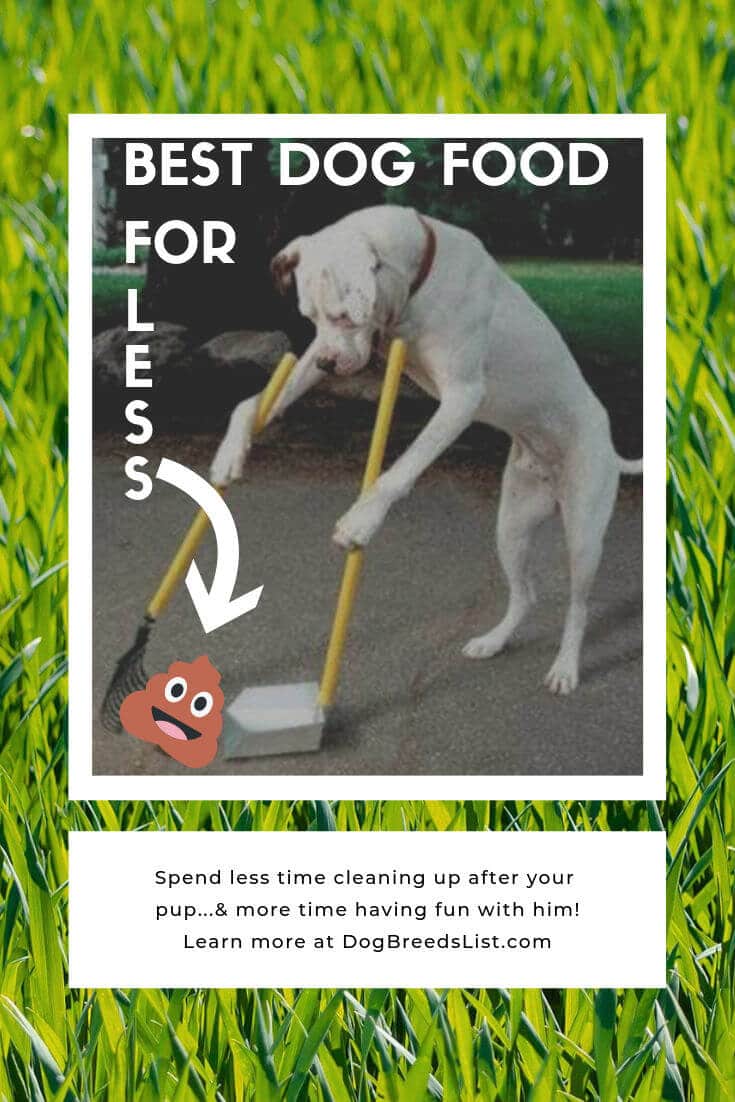 Related Reading